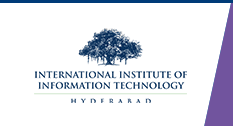 Special Channel of Admission (SPEC) 2023
Important dates

Application Portal Opens::

6th February 2023

Application Portal Closes::

31st March 2023
10th April 2023
(

Closed

)

Entrance Exam:

6th May 2023

Date of Interviews:

27th - 29th May 2023
26th, 27th May 2023(Online)

Physical Reporting:

28th July 2023@8:00 AM

Parents Meeting:

28th July, 2023 @ 2:30 PM
Note: Undergraduate new admits physical reporting to the institute is scheduled on 28th October 2022
About SPEC
The SPEC mode is a Special Channel of Admission for B.Tech programmes. This channel is aimed at identifying talented students with challenging circumstances.
Am I eligible?
You are eligible if you have passed 12th class or equivalent this year by July 2023 with Maths, Physics and Chemistry and belong to one of the following categories:
a) Qualified for the UDAAN scheme of CBSE for girls.
b) Studied at a Jawahar Navodaya Vidyalaya (JNV)  from 6th to 12th class.
c) You are currently enrolled in 4th Semester of an integrated, six-year, 12th + B.Tech programme (after the 10th class).
Note: Candidates applying through UGEE mode are not eligible to apply through the SPEC mode.
Exam
Applicants in this mode need to appear for a computer-based entrance examination conducted by IIIT Hyderabad. The exam will test you on subject proficiency.
* SPEC Exam for 60 minutes.
Date of the examination: 6th May 2023, 2:00 PM to 3:00 PM

Interview
Candidates shortlisted from this exam will have to clear an interview to gain admission. The decision on final offer of admission is solely based on the interview performance and the decision of the interview committee is final.
Date of interviews: 27th – 29th May 202326th, 27th May 2023(Online)

What do I need to do to apply?
You need to register online and fill an application form to appear for the exam by the announced deadline.
Application Fee: INR 600/- (Non-refundable)
Application are closed

Financial Assistance and Tuition fee
IIITH strongly believes that financial constraints should not be an impediment to access quality education. Hence, the Institute strives to provide financial assistance to the students who need it. For more details, see the
Financial Assistance
page.
The tuition fee for Single Degree B.Tech programmes for the batch of 2023, for academic year 2023-24 is INR 3,60,000/- per annum. This may be revised annually. In addition to the tuition fee, student has to pay for hostel charges (approx INR 3000/- per month) and mess charges (approx INR 4500/- per month). These have to be paid semester-wise, before start of the semester.
Important dates

Application Portal Opens::

6th February 2023

Application Portal Closes::

31st March 2023
10th April 2023
(

Closed

)

Entrance Exam:

6th May 2023

Date of Interviews:

27th - 29th May 2023
26th, 27th May 2023(Online)

Physical Reporting:

28th July 2023@8:00 AM

Parents Meeting:

28th July, 2023 @ 2:30 PM