IIITH believes that diversity has a positive impact on education, leading to better learning outcomes. This admissions season, we are working towards achieving greater gender diversity among our student body. To this end, we have a special pool for the JEE mode of admission.
Gender Diversity Pool 2023
IIITH considers better gender representation essential to better engineering.
We invite applications to our BTech programs (CSE and ECE) from young women who are passionate about their future and interested in an interdisciplinary education that equips them for a variety of careers. IIITH is focussed towards enrolling atleast 25% women students through the JEE mode.
The JEE Gender Diversity pool represents our mission to include women and their worldviews in engineering. At IIITH, we take pride in creating world-class engineers with successful careers in industry, academics, and the civil services. We hope to see more women among them.
Special measures for women applicants:
Women applicants to the JEE mode need to pay a reduced application fee of only INR 1000.
Financial support will be offered automatically in this mode for 25% tuition to women students whose family income is less than 10 lakhs per annum. This support will be extended on a pay-forward* basis. Students who require further aid may apply once enrolled.
To apply, visit:https://ugadmissions.iiit.ac.in/jee/
*In a Pay-Forward scheme the student agrees to pay the tuition fees of another student after graduating successfully and beginning to earn.
Situated in the
heart of Gachibowli
, home to Hyderabad's IT, Finance, and Knowledge Corridors, we offer a holistic professional education and safe environment to empower our women engineers to thrive and grow. A vibrant community of students from all over India and six other countries come to study at our institute. We are well connected by road, rail, and air transport, with the nearest railway station situated only ten minutes away. There are several super-specialty hospitals in close proximity, and more are coming up.We have a large, lush 66-acre residential campus with a single point of entry and exit to ensure better security for all residents. Students, faculty, hostel wardens, and hostel in-charges live on campus. Security guards are stationed at the main gate, the administrative and academic buildings, and all the hostels.
"IIITH is committed to ensuring a well-rounded education and safe environment, where women students can thrive and are unafraid to chase their dreams."
Prof. P J Narayanan
Director IIITH
"Our education provides students access to incredible opportunities, be it jobs, admission in reputed universities for higher studies, or grounding to become an entrepreneur. This is very empowering for young women!"
Prof. Jayanthi Sivaswamy
Professor, Centre for Visual Information Technology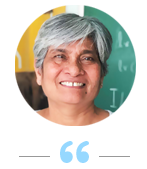 "The JEE Diversity pool was introduced to get a proper representation of women students. We value gender diversity because it leads to new ideas and better solutions."
Prof. Dipti Misra Sarma
Professor Emeritus, Language Technologies Research Centre.
Contact Us
UG Admissions
IIIT Hyderabad, Gachibowli,
Hyderabad – 500 032
Phone: +91 (40) 6653 1250 and 6653 1337
Office timings: Monday to Saturday, 10 AM to 5 PM (IST)
Email: ugadmissions@iiit.ac.in
Diversity Admissions

Phone: +91 (40) 6653 1250 and +91 7702879764
Office timings: Monday to Saturday, 10 AM to 5 PM (IST)
Email: admissions.diversity@iiit.ac.in