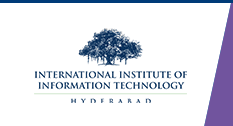 BOARDS Channel of Admission 2023
Important dates

Application Portal Opens:

11th April 2023

Application Portal Closes:

6th June 2023 (

Closed

)

Date of Interviews:

19-20th June 2023(Online)

Physical Reporting:

28th July 2023 @8:00 AM

Parents Meeting:

30th July 2023 @9:30 AM
Note: Undergraduate new admits physical reporting to the institute is scheduled on 28th October 2022
About Admissions through BOARDS
This mode is for admissions to our dual degree programmes, for applicants who have obtained high scores in
class 12 board exams of any central or state board
. In appreciation of their distinction, applicants in this mode will be shortlisted and called directly for an interview. The decision on final offer of admission is solely based on the interview performance.
Graduates of dual degree programmes earn two degrees: B.Tech and MS. The Masters degree requires completion of a research thesis. The programme prepares students for research-oriented jobs and higher studies. The duration of the programme is 5-years. This mode of admission is open for the following dual degree programmes.
Am I eligible?
You are eligible if you have passed 12th class or equivalent with 90% or more in Mathematics in any central or state board, by the application closing deadline in June 2023, and belong to one of the following categories:
Scored 90% or more as aggregate in Maths, Physics and Chemistry. In this category, applicants are eligible for only the CND programme.
Scored 85% or more as aggregate in Maths and any one subject among the following: History, Political Science, Geography, Economics, English Elective, Sociology. For e.g. if you have studied Maths and Sociology and scored 85% as aggregate in them. In this category, applicants are eligible for only the CHD programme.
Note:
You should have completed the standard mathematics course (with calculus, equivalent to subject code 041 of CBSE). Business or commerce mathematics is not considered.
If you qualify for interview through both BOARDS and UGEE modes, you will be interviewed only by the UGEE panel and will be considered for all the programs listed in your preferences.
Applicants who have passed class 12 in 2021 or earlier are not eligible to apply through this admission mode.
Ranking Criteria:
Ranking will be done separately for each board. The primary ranking criterion is the subject aggregate score as defined above for each eligible category. In the case of a tie, the following scores (in the given order) will be used to resolve the same.
Percentage obtained in Mathematics

Total percentage in the board exam
Students tied even after the above will be given the same rank and treated on par. We aim to interview up to 25 candidates for CHD and 50 for CND through this mode.
What do I need to do to apply?
You need to register online and fill an application form to appear by the announced deadline.
Application Fee: INR 2,000/- (Non-refundable)
Application are closed.

Interview
Shortlisted candidates will have to clear an interview to gain admission. The decision on final offer of admission is solely based on the interview performance and the decision of the interview committee is final.
Date of interviews: 19-20th June 2023(Online)
Tuition fee:
INR 3,60,000 for the academic year 2023-24.

Hostel and Mess fees extra; these charges will be on par with the other students at the institute.

Payment of Initial Fee:

Candidates who have been allotted a seat should confirm the acceptance of the seat by paying the seat allotment fee and tuition fee for one semester, on or before the acceptance dates announced with the seat allotment.

The seat allotment fee of INR 10,000 (non refundable) and first semester tuition fee of INR 1,80,000 should be paid online through the payment portal.

IIITH strongly believes that financial constraints should not be an impediment to access quality education. Hence, the Institute strives to provide financial assistance to the students who need it. For more details, see the Financial Assistance page.
Seat Allocation, Acceptance and Cancellation Details:
Round
Announcement
Accept by
Cancel by
Refund amount
First Allotment
23rdJune 2023
1st July 2023
1st July 2023
162000
–
–
–
7th July 2023
135000
–
–
–
13th July 2023
90000
–
–
–
22nd July 2023
45000
–
–
–
25th July 2023
10000
Waiting List Activation
11th July 2023
15th July 2023
13th 17thJuly 2023
13th 17thJuly 2023
162000
–
–
17th 21stJuly 2023
90000
–
–
22nd 23rdJuly 2023
45000
–
–
–
25th July 2023
10000
Important dates

Application Portal Opens:

11th April 2023

Application Portal Closes:

6th June 2023 (

Closed

)

Date of Interviews:

19-20th June 2023(Online)

Physical Reporting:

28th July 2023 @8:00 AM

Parents Meeting:

30th July 2023 @9:30 AM